Photo Credit: Screenshot/Twitter by Alyssa Curtis
When Oprah visited Morehouse College earlier this week, one lucky student was able to get a video interacting with the icon, along with a little bit of shade. When Olufemi Yessoufou and his friend Zachariah Smith, both freshmen at the HBCU, approached the media mogul, the billionaire roasted Yessoufou.
They caught up with her at a stoplight as she was leaving campus after she celebrated her 30th anniversary of the Oprah Winfrey Scholars Program to say hello and record the now-viral interaction.
After saying hello to the talk show host, Winfrey replies "Hey that's me!"
She didn't leave it at that, though.
"That's me in your cracked phone!" she jokes.

@BigDon0

she played me @Oprah
The exchange was posted to Twitter, and of course, like always, social media users went in on Yessoufou for being called out by Winfrey.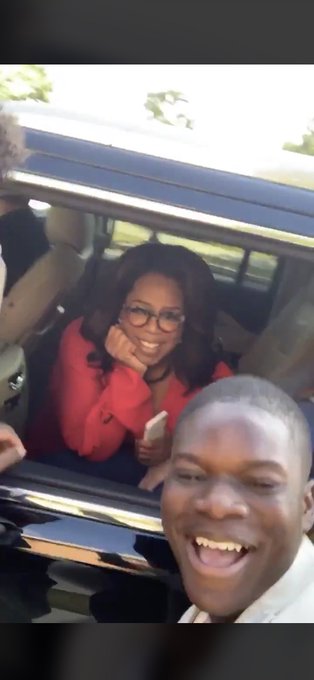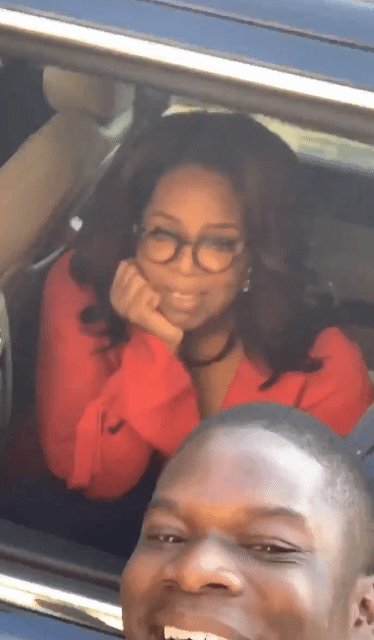 "Dear Olufemi, We can't have you out here viewing the world thru a cracked screen or a cracked cover. The new camera you're gonna love for sure!" the note read.
He updated Twitter about his present with a picture of the brand new mobile device and the card.Update: OPRAH BOUGHT ME A NEW PHONE! Thank you @Oprah

https://twitter.com/bigdon0/status/1181321217598464001 …

@BigDon0

she played me @Oprah
Yessoufou told Buzzfeed that after he posted the video to Twitter, a member of Winfrey's team sent him a direct message informing him of the gift.
"Oprah already has this phone for you, and it's my job to make sure you get it," the message read.
He said he was grateful for the unexpected present.
"For her to go out of her way to send me a phone was amazing," he told Buzzfeed.
His feelings were also still intact.
The college student also promised himself he would be an Oprah Winfrey Scholar next year.
Newsletter Signup
Join our email list to stay connected.