Summertime means vacations, getaways, beaches, and new adventures!
While it's become easy for many to explore different vacation spots across the country, such actions weren't always easy for Black Americans. Shut out due to segregation, Jim Crow laws, and other oppressive measures, Black Americans weren't able to stay at hotels, visit resorts or even enjoy the same beaches as their white counterparts.
In response, affluent Black Americans started opening their own resorts, vacation home areas, and beaches across the nation in the 1890s and early 1900s. They would flock to these summer destinations to escape racism and enjoy community. While some resort towns have been lost to gentrification and land grabs over the years, others continue to persevere their heritage and popularity today.
Here are some historic Black resort towns to keep on your radar:
Highland Beach, Maryland
The oldest Black resort town in the country, this idyllic location was founded by Frederick Douglass' son, Charles, and his wife, Laura, in 1893. When they were denied service at a Chesapeake Bay restaurant, Charles dipped into the real estate industry and started buying beachfront properties to sell to politicians, friends, and family.
Now, descendants of the original settlers still own their homes and land, and Highland Beach continues to be a haven for Black people. You can enjoy the beach, visit nearby parks, take in history or even drop by Annapolis for a day.
Idlewild, Michigan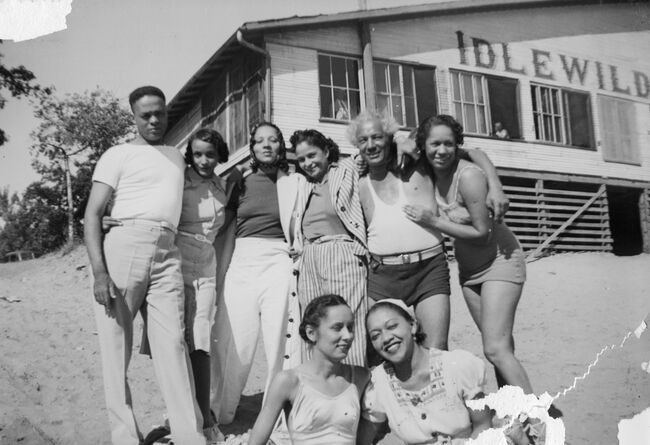 Idlewild, also known as "Black Eden," was founded in 1912 after wealthy Black folks purchased land from white investors. Located amongst the Michigan wilderness, many prominent Black figures came here in the 1940s and 60s to enjoy hunting, fishing, and other athletic activities.
If you go to Idlewild today, you can still enjoy that open-air experience while exploring the town's local stores and restaurants. Feel free to go canoeing, golfing, journey through Newaygo Park, and more fun experiences.
American Beach in Jacksonville, Florida
This summertime destination was founded in 1935 and is Florida's first Black American beach. Located in Jacksonville, Florida's first Black millionaire, Abraham Lincoln Lewis, created the town so his friends and employees could enjoy themselves without worrying about Jim Crow restrictions. Eventually, the spot blew up into another vacation home community for Black Americans.
Lodging, restaurants, and entertainment spots line the beach, and if you want to take a break from the area, you can also venture out to Amelia Island, Fernandina Beach, and even Jacksonville.
Oak Bluffs on Martha's Vineyard, Massachusetts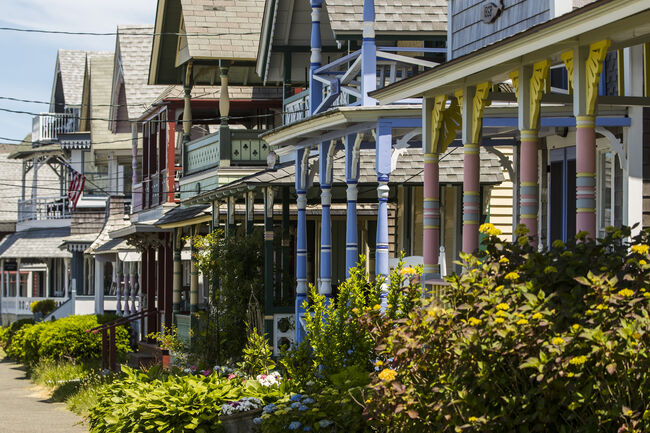 Martha's Vineyard used to be a popular tourist destination for white Americans, but things changed when Charles Shearer came into the picture. The son of a slave woman, she transformed a beach cottage into the first inn for Black Americans. Eventually, this would lay the foundation for runaway slaves, indentured servants, and other Black people to visit for a summery getaway.
Nowadays, you can experience Oak Bluffs through various tours, whether by bus or by boat. If the various beaches aren't snapping your attention, you can visit the Flying Horses Carousel, East Chop Lighthouse, Island Alpaca Company, and many more tourist spots. Fun fact: Barack and Michelle Obama love visiting here, too!
Atlantic Beach, South Carolina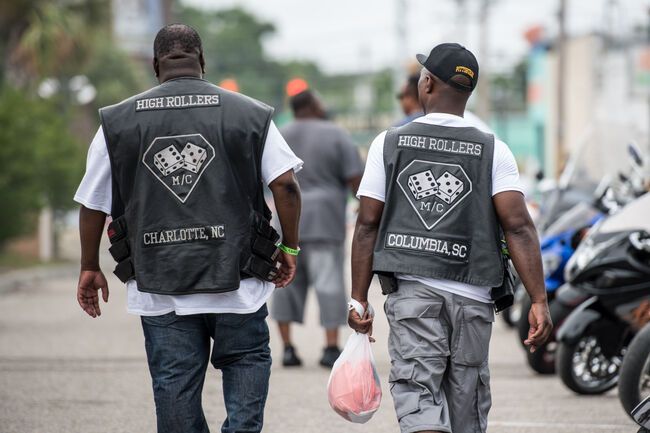 The "Black Pearl" is one of the remaining Black-owned beaches in America, located between popular Myrtle Beach and North Myrtle Beach. Black Americans from all over South Carolina liked to flock to this destination to be around each other.
Atlantic Beach is also home to the annual Black Bike Week, where Black Americans across the nation gather to celebrate their love of motorcycles. When Black Bike Week isn't packing the town and the Grand Strand, people can come and enjoy restaurants, gift shops, nightclubs, and of course, the beach.
Gullah-Geechee Islands, South Carolina
The Gullah-Geechee culture of South Carolina's Lowcountry is a living part of history. These Black Americans are descendants of Central and West African slaves on islands stretching from North Carolina down to Florida. Over the centuries, they were able to preserve African customs and traditions into the 21st century.
If you visit the Charleston area and the islands, you can take some tours or visit cultural centers to get a first-hand experience of dances, arts, and other Gullah-Geechee traditions.
The Black Information Network is your source for Black News! Get the latest news 24/7 on The Black Information Network. Listen now on the iHeartRadio app or click HERE to tune in live.
Newsletter Signup
Join our email list to stay connected.